When:
August 5, 2017 @ 9:00 pm – August 6, 2017 @ 1:00 am
2017-08-05T21:00:00-07:00
2017-08-06T01:00:00-07:00
Where:
Flagstaff Brewing Company
16 Historic Rte 66
Flagstaff, AZ 86001
USA

Contact:
David Hernandez
(928) 773-1442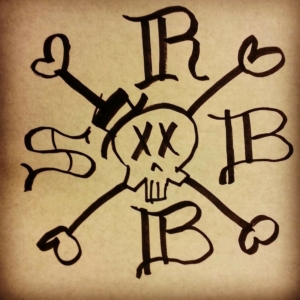 Saturday August 5th, don't miss roots-grass outfit The Rock Bottom String Band.
"A crew of extremely good looking individuals crammin' Bluegrass, Punk, Country, and Folk into one Kick-Ass Band!"
"When asking who Rock Bottom String Band is, you must also ask yourself an important question:  "Am I ready to start an adventure?"  5 complete strangers asked the
mselves and others the same question over and over again, until they finally culminated into the wonderful mess that is RBSB family.  From Wisconsin to Kansas to the Texas coast and everywhere in between, we continue to ask ourselves the same thing.
Adam Korn (mandolin):  A wisconsinite wanderer who was finally able to find a place to rest his feet.
Tara Miller (garbage pile):  A drummer-turned-washboardist who sees music in the most uncommon of objects.
Ryan 'Brokestring' Seiler (upright bass):  The San Martian who can play more instruments and do more things in one day than most people can in a week.
Alex Schultz (guitar/vocals):  The one who helps keep our family together
Mackenzie Dart (fiddle/vocals):  A restless soul with a song in her heart
Somehow the weirdness and the insanity collided and worked in a way we never expected, because we are never as different from each other as we like to think we are.  For two years we have played and lived in San Marcos, TX and continue to enjoy every single second of it.
Together we play about all our experiences, dreams, and hopes.  Our songs are about uncertainty, heartbreak, redemption, and most importantly the wonderful fact of being alive.  We hope that everyone who comes to see us feels like joining in on the fun.  Because once you decide to join the adventure, you too are a part of our family, and we are having too much of a good time to stop."