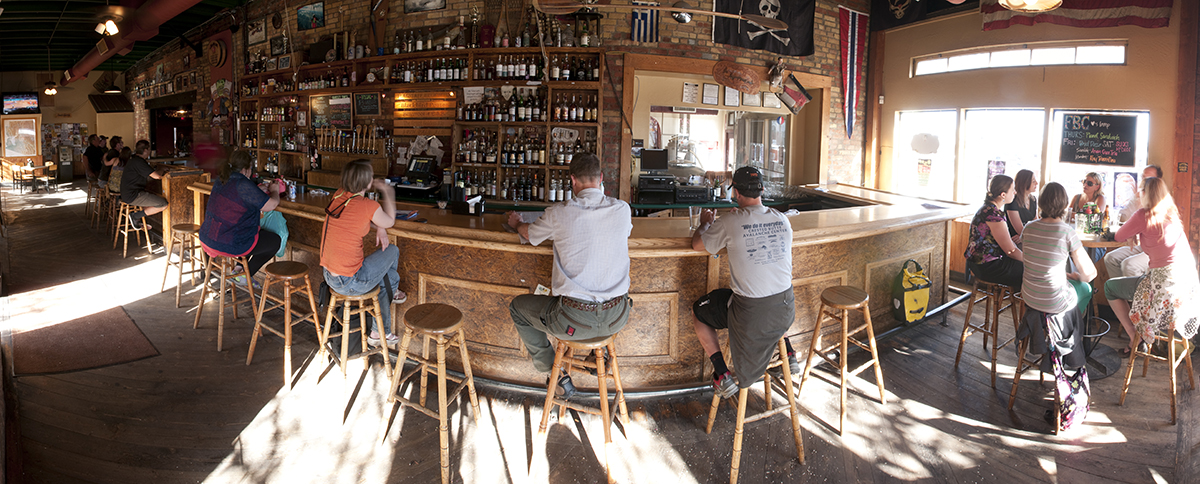 Welcome
Flagstaff Brewing Company provides a casual and friendly atmosphere, which anyone should expect from a genuine brewpub. Nestled in the heart of downtown Flagstaff, we share the patio with our own Flagstaff Coffee Company. So sit back, enjoy a coffee drink or pull up a pint, order some delectables from our kitchen, and take pleasure in the casual pub atmosphere of FBC.
News
We are looking for a few enthusiastic, beer-loving, hard-working folks to fill the following positions at Flagstaff Brewing Company:
Barista
Flagstaff Coffee Company just hired for this position. Thanks for inquiring so darn quick!
Line Cook
FBC is hiring cooks capable of working in a high volume, fast-paced kitchen. Please submit a résumé and references with the bartender.
As is the case with all job openings at FBC, we ask you get us a […]
Upcoming Events
This Saturday night why not patio party at WORK!   A special Memorial Day Weekend edition featuring deejays Marty Marr, Emmett White, Jeremiah Green, Josef Chuck, and Harper.  House and disco all night long.  Drink special galore.  Only five dollars.  And only at the fabulous Flagstaff Brewing Company.

This Sunday afternoon enjoy some blues rock on the patio with Texola.  Family friendly and free.  Only at the fabulous Flagstaff Brewing Company.