When:
November 20, 2016 @ 2:00 pm – 5:00 pm
2016-11-20T14:00:00-07:00
2016-11-20T17:00:00-07:00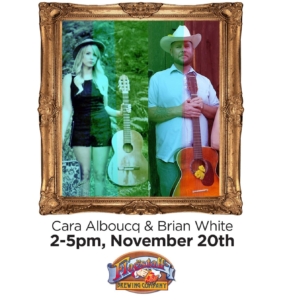 Cara Alboucq is a singer/songwriter with a range of influences from jazz to traditional folk music. Her songwriting inspirations come from living and performing in the beautiful Pacific NW. She recently relocated to Flagstaff, AZ for some new adventures and a different perspective to further her creative journey.
https://www.youtube.com/watch?v=Nv0mSvo3Rt4
Cara and I will be performing solo sets and then finishing out the day with a duet set we have collaborated on! I am super stoked to be playing with Cara as her music is exactly what i love about music!